Our Team
Erik Elias (24) is co-founder and Head Editor of Between the Posts. Dutch, so admires Johan Cruijff and his football principles, but enjoys writing about other styles too. After six years of coaching youth football in the Netherlands, it's now time to focus on journalism. Communication student, graduating this year. Anchor of 'De Voetbalpodcast', weekly Dutch football podcast.
Sam Planting (27) is co-founder and Head Editor of Between the Posts. Also writes for various Dutch media about football (VI Pro, Het Parool, Hard Gras) and does some stats stuff for television. Records 'De Voetbalpodcast' with his two best buds. Born and raised in Amsterdam. Former basketball player. Current aficionado of stand-up comedy and rap music.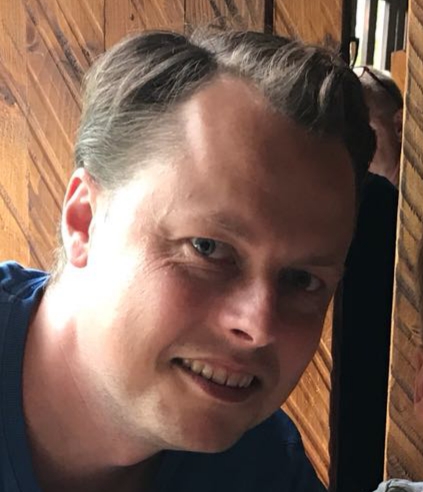 Sander IJtsma (40) is co-founder and data-specialist of Between the Posts. He is also the man behind 11tegen11, a company that provides player scouting advice and various other data services. Pioneer of the #autotweet to provide match plots on Twitter. Father of two. Now circling back to tactical writing, which was how it all started eight years ago.
Guillaume Maebe (28) loves collecting shirts of players who haven't achieved anything in their career. Works for Belgian newspaper Het Nieuwsblad where he focuses on football stories, online development and – oh, yes – tactical analysis. Played football until the age of 18. Nowadays wanders around telling people how his poor back has prohibited him of becoming a professional football player.
Josh Manley (20) is a student and aspiring coach. Heavily interested in tactics and strategy in football. Watching teams from all top European leagues, but especially Manchester United and Barcelona.
Om Arvind (20) is a massive Real Madrid fan who works as a Managing Editor for managingmadrid.com. When not watching and writing about his beloved Los Blancos and contributing to Between the Posts, he spends his time crafting video analyses for his youtube channel and Managing Madrid's facebook page. He also adores deep-lying playmakers, something that was molded by his time watching the likes of Xabi Alonso.
Simon Harrison (23) is a freelance football journalist. Writes for FourFourTwo, WhoScored and Tifo Football. Specializes in Spanish football. Also host of Talking La Liga podcast.
Peter (19), lives just outside of London. He's been writing about tactics and such for over a year now, contributing to a couple of sites during that time. His main club is Arsenal but he's also followed Real Betis quite heavily since Quique Setién took over last year. This form of writing has become a great passion of his and, although he's unsure of what his end aim is, he's enjoying being given new opportunities to continue doing so.
Jose Perez (27) writes and talks about anything football-related: players, tactics, advanced statistics and analytics, the relationship between football and society. Whenever he is not working on high-power lasers, his main focus is La Liga but he tries to keep up with all big five European leagues and Champions / Europa League. Outside of Between the Posts, you can find him arguing with people and reviewing matches on Twitter or answering questions on Quora.
Sérgio Sampaio (30) is an amateur football analyst and author of the blog Segundo Volante (segundovolante.com). You can find him watching, and perhaps writing about, all kinds of football: more likely to watch an Europa League qualifier in the summer than friendlies, only to then complain about the quality of the game. He abandons reason when it comes to believing FC Famalicão will play European football in his lifetime.
Neill Barclay (32) has taken an interest in tactical analysis for many years. Writing analytical reports on teams from his native Scotland and all over Europe for various sites alongside gaining experience of producing technical scouting reports at local matches. On a mission to visit as many iconic stadiums around Europe as possible but just as happy standing on the sidelines of a Highland League match.
Abel Meszaros (34) started out watching and playing soccer in Hungary, before falling in love with the Bundesliga in the mid -90s (thanks to kicker and Sat1's Ran). Whether in the US or Hungary, Abel follows and covers German football, be that in audio (Talking Fussball podcast) TV (analyst for Hungary's Sport1) or writing.